This lockdown has brought out the artists and chefs in people. Everyone is utilizing this time to learn or invent something new. In food especially, people have come with many healthy and delicious snacks items that you can grab with your evening tea.
I see people cooking, baking left, right, and center but for me who is extremely lazy and tends to put on that extra 1-2 kgs in a jiffy it is quite difficult to stay with the trend.
To be honest, people make it look so easy as if they were born to be chefs or bakers. And for one I'm clumsy and an intuitive cook so following recipes to the last ¼ teaspoon, oh sorry! Tablespoon isn't something I look forward to.
But watching all the Instagram stories and the never-ending snaps, made me want to do something. I had certain criteria though, something healthy and exciting and most importantly it had to be doable as I tend to lose patience pretty fast!
I'm sure you can relate to how I feel, most of us are in the same boat. So here are my discoveries open to all to explore. These few dishes are for people like me who like to cook in an easier way. Since I couldn't find something suiting my style of cooking or the lack of one, I decided to create one.
These dishes are a mix and match of research, inspiration from all the k-dramas I watch and also all the health videos I binge on with a pack of chips. I assure you this that all are very doable and pretty easy! If I could do it then so can you! This is coming from a person who burnt khichdi!
So, let's jump in with easy to make healthy evening snacks!
1) MUG EGG
I wasn't aware of this until I started my dose of k-dramas. In the shows they make it look so easy so, I decided to do some research and came up with an easy recipe that comes out perfect each time.
And don't worry I have got your back very easy to follow without the whole mathematics jargon for measurements.
How to Make:
Take 2eggs, crack them into a bowl. Beat the eggs for 20-30 seconds. Season it with salt, pepper, paprika or red chili powder and just for that umami taste a bit of soya sauce. You are free to use any other seasonings you like. Then take half a cup of water and mix it with the egg mixture you have. I know everyone is going like what! But trust the process. Transfer the mixture in a cup or a bowl and steam it for 10 minutes. You can use anything to steam it.After its halfway done add your toppings, you can use a wide variety of veggies like bell peppers, spring onions, spinach. Anything you like in your eggs.Let it steam for another 10 minutes. Voila, you have your tasty egg in a mug! You can top it off with some sesame oil and sesame seeds for the final look.
Also Read: Common cooking oils for Indian kitchens
Add this to your day if you are bored of eating eggs the same way.
2) OMURICE
Yet another one from the k-dramas, I'm sure you must have heard about this recipe but let me tell you an easier version which is just as tasty.
How to Make:
If you are bored of eating egg fried rice then this can definitely be a switch up. Make your normal fried rice, or any rice, it can be plain or lightly seasoned. You can also use quinoa or brown rice. Put the rice in a bowl, pat it down nicely and evenly then set it aside.
Crack and beat one egg in a bowl, add soya sauce, salt, pepper and whisk it. Heat up a pan, add oil, sesame oil for the extra oomph. Pour it onto the pan and let it cook slowly on low flame for about 2-3 minutes. Do not flip it. Cook less for creamy texture. Take the rice bowl and turn it upside down onto a plate. Place the omelet onto the rice and top it off with sesame seeds or coriander. Enjoy!
3) THE RAJMA TWIST
This happens with most of us when we get bored of eating the same rajma again and again especially since we all are home locked away. We want that zing but we are too lazy to stand in the kitchen for hours and prepare it. So here is one such twist to help you out.
How to Make:
Cook Rajma as required with a bit of salt in a pressure cooker for about 3-5 whistles. Strain the water. Add the cooked rajma, breadcrumbs of about 2-3 slices of bread depending on the quantity. You can substitute bread with boiled potato too. Mash and mix the rajma with the bread.Add chopped chili, coriander, chat masala, cumin powder and mix all of it. Add salt if required. I usually add peanuts and spinach,it's totally optional. Form small patties.Coat them with semolina powder for that extra crunch.Pan fry them till golden brown and crispy.
It's a versatile recipe and you can use chickpeas instead too. You can have it with ketchup, chutney, or mayo. Also, this is among my favourite snacks to have in the evening plus it is healthy too.
I usually have it as a part of a nourish bowl for lunch or dinner. It has a salad at the bottom made up of lettuce, bell peppers, or any other veggies available. Carrots, mushrooms anything at all. You can sauté the vegetables for 2-3 minutes except the lettuce. Season it. Add the kebabs at the top. I top it off with a fried egg, some sesame seeds and a light dressing of choice.
4) THE NOODLE BOWL
I have seen such beautiful and fancy looking bowl of noodles online and in the k-dramas that I craved one so bad, here as an easier version.
How to Make:
Boil the noodles, you can use Maggi also for this recipe. keep them aside, add salt and oil and toss them to keep them from sticking together. Sauté some veggies in sesame oil or any oil. You can use any veggies- bell peppers, capsicum, onion, corn, spinach, mushroom, carrots. Add your Maggi masala packet or soya sauce, salt, vinegar, red chili sauce, tabasco sauce or even schezwan chutney. Season them according to your taste. Now for a quick hack to make soup without putting in the hours. Grab a ready to eat soup packet of your choice, hot and sour, mushroom but not tomato.
Now just assemble the bowl, start with the noodles at the bottom then pour the soup over it and add your veggies to a side. You can also use soft boiled egg on the top. add or delete as per your taste.
5) FLUFFY CLOUD OMELETTE
The next recipe is a super easy and fancy evening snack addition.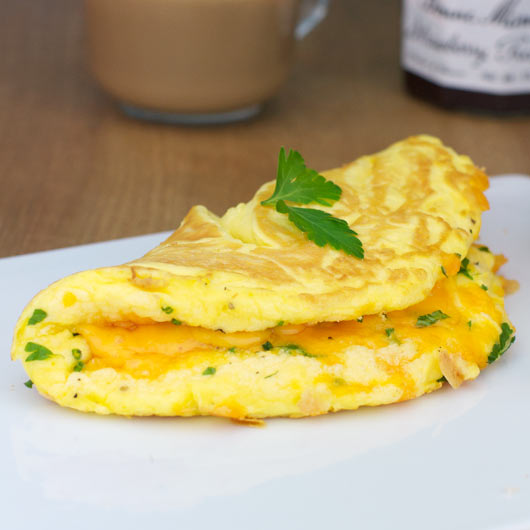 How to Make:
Take 2 eggs, separate the white from the yolk. whisk the whites till fluffy to make them airier, you can use an electric beater, it will take about 5-7 minutes. Then beat your yolks for about 2 mins till creamy, add sesame oil and the seasonings. Now slowly fold the yolk into your fluffy whites. Cook immediately on a greased pan on one side preferably. Now dig into your own personal cloud breakfast!
Last Note
All five of these recipes are easy, quick, and doable. You can prepare these easy healthy evening snacks without breaking a sweat.
Try them out and maybe I'll see beautiful pictures on social media.
Add your own little twists and make them your own. Tell us your list of favourite evening snacks in the comments.